Author: Jenny Han
Publisher: Simon & Schuster
Published: April 15 2014
Reviewer: Lyanna
Rating: 3.4 stars
Synopsis:
To All the Boys I've Loved Before is the story of Lara Jean, who has never openly admitted her crushes, but instead wrote each boy a letter about how she felt, sealed it, and hid it in a box under her bed.
But one day Lara Jean discovers that somehow her secret box of letters has been mailed, causing all her crushes from her past to confront her about the letters: her first kiss, the boy from summer camp, even her sister's ex-boyfriend, Josh.
As she learns to deal with her past loves face to face, Lara Jean discovers that something good may come out of these letters after all.
I've read the first book of The Summer Trilogy (aka The Summer I Turned Pretty) and I must say I really, really did not like that one. So when I heard this book was written by the same author, I was a little… hesitant… for obvious reasons.
I can confidently say that Han's writing has improved over the years since The Summer I Turned Pretty was published, and thank god for that.
Proof of this is the fact that, unlike Isabel (or
"Belly"
) from TSITP, I actually enjoyed following Lara Jean's adventure. That's where I stop comparing the two. Anyways, moving on…
Lara Jean is this naive, optimistic, almost child-like girl and though she's a lot of things I don't like in people (I'm a pessimist realist and I can't tolerate juvenile humans), over time I sort of enjoyed her company (in the reading sense), and found myself warming up to her as a character.
At first I found her dull-witted, but as I continued reading, I've come to the conclusion that she's simply inexperienced with life. And you can't really blame people for that, I felt more sorry than irritated.
It was the right blend of everything.
I liked how family values are prominent (one of the biggest aspects that won me over), but not too dominant. I liked how even if their mother died, it didn't affect Lara Jean's growth as a person. She didn't blame herself, she didn't drown in self-pity, she accepted it, had normal reactions and moved on with life.
I liked how Jenny Han didn't focus too much on Lara Jean's infatuation with Josh, in a sense that her mind was not a mental tug-of-war that went 'I love him' then 'oh, but he's my sister's boyfriend' and back to 'but i loooove him', she could've written it that way (though, yes it was also present but not overpoweringly so), that would've destroyed what little hope I had for this book altogether.
I especially liked how Lara Jean didn't fall for [certain male character] right away, the way most protagonists do in contemporary books. The development and build up was realistic (and you know I like realistic).
What I didn't like was the lack of action. Don't get me wrong, I did enjoy this book. But I can see it's potential in being something … more. Plot-development was slow, it sagged a lot in many areas of the story, there were innumerable dull scenes, and it simply lacked that oomph!
When I first read it's synopsis, I expected more involvement of the love letters, but the love letters were thrown right out the window and were rarely mentioned after it's initial debut.
Many times I wondered what the point of Lara Jean and [certain boy]'s "fake" relationship was. It was unclear and it bothered me. Speaking of [certain boy], he wasn't endearing at all and neither was Josh. Josh was rude and I didn't like him from the start. [Certain boy]… well, he's too arrogant and vain, it would've been charming or attractive but it was too much, he reminded me of Narcissus from that Greek mythology.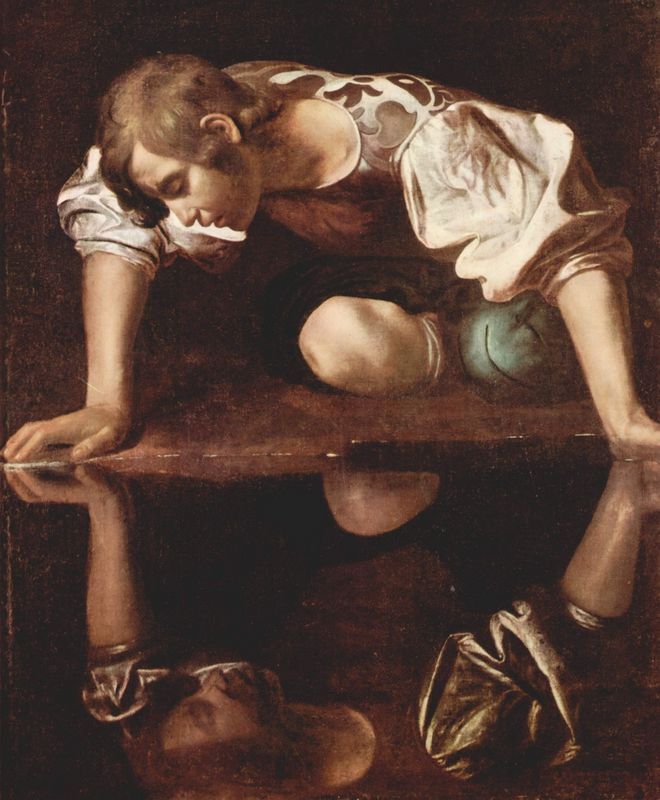 (the guy who fell in love with his reflection).
I mean, how can you fall in love with a guy who loves himself more than he loves you?
To be absolutely honest, Lara Jean and Margot are a combination of Lea (the other admin), yes it's me Lyanna (hey
guys!), and it was hilarious because I could hear her voice when I read the book and that's mainly the reason why I didn't dislike any of the Song girls. I don't know if being compared to Lara Jean is a compliment, let's just keep that a secret. [laughs nervously]
This book was okay, I liked it but it's not for me. Mainly because I did not exactly approve of Lara Jean and [certain boy]'s relationship and that's because I didn't like [certain boy] at all. Let me know what you guys thought of it!